"Panagiotis & Aglaia Kyriakou" Children Hospital Renovation
Learn about the complete renovation of the Nursing Units and common areas at "Panagiotis & Aglaia Kyriakou" Children's Hospital
At the core of the «Panagioti & Aglaias Kyriakou" Children Hospital renovation is the substantial intervention through a series of construction and decoration works.
Up until today, the renovation works delivered to the Hospital, have managed to reform it, creating a pleasant environment for the children, their parents, the nursing and medical staff.
All the works, implemented in the Hospital, include the creation of hygiene areas in the Nursing Units, the upgrade of electric and technical installations, including the air conditioning and ventilation equipment, based on the most up-to-date international standards and specifications as well as the installation of hotel and office equipment for the areas used by the medical and nursing staff.
More specifically, OPAP has delivered the following works: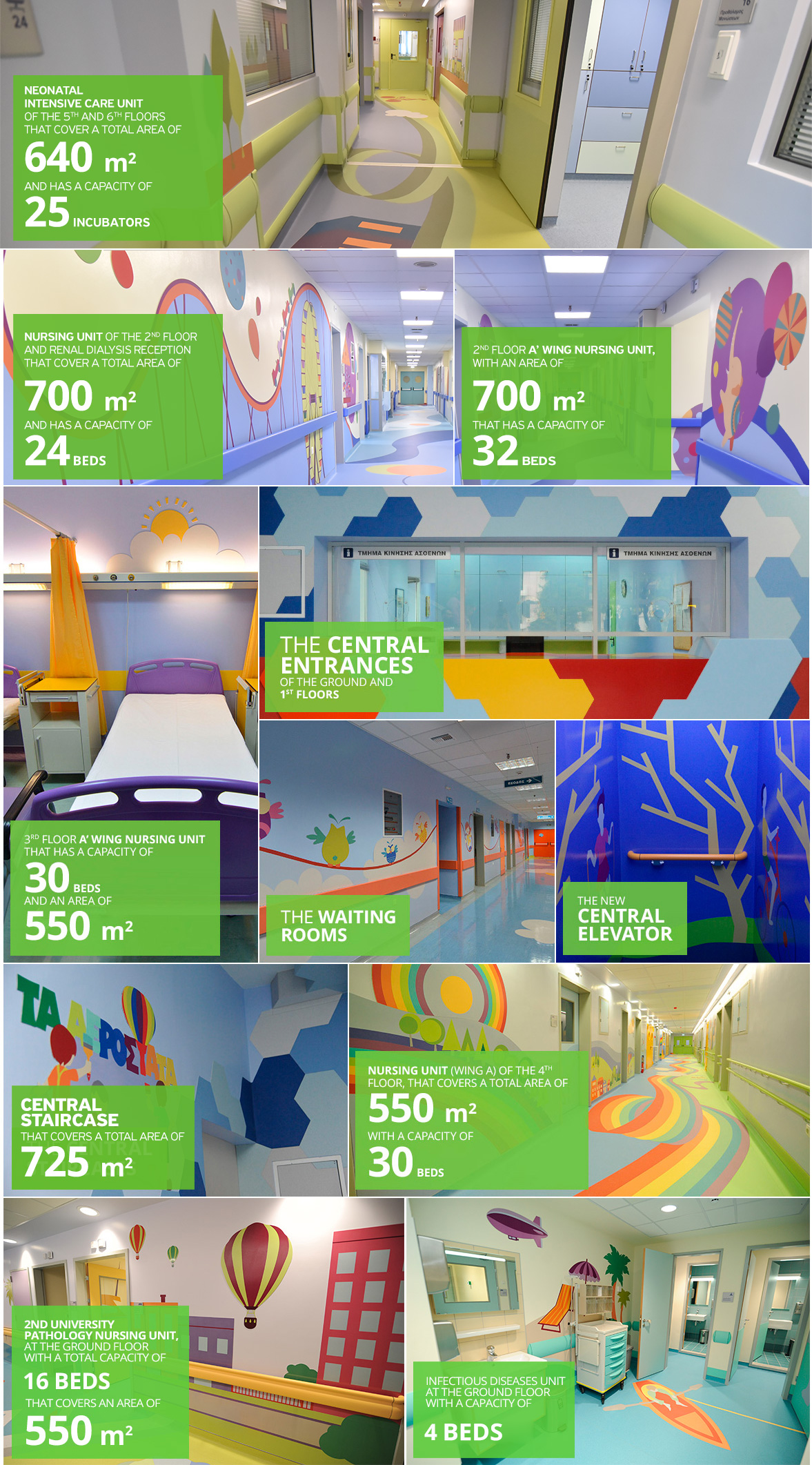 The main creative concept that will run across the building is the children's play with moving and dear objects that uplift us from the earthy environment to the clouds along with children's imagination.

Spinning tops
that spin incessantly, in the same way that children energy never

Air balloons
that stir children imagination to the sky

Balloons
which are the usual way that kids communicate with the sky

Kites
that all kids use to send their wishes and messages to above and beyond

The rainbow
which is the most friendly and childish phenomenon

Flying bikes
exactly like the ones that kids would like to have
Photos of renovation
---
---
More