"Preventive health examinations" Program
Prevention saves lives and it is our own responsibility. In Greece, we subconsciously match prevention to the annual medical check-up. The diagnostic checkup may be very helpful, mostly when it is programmed and in accordance to our personal health profile, but it should always be accompanied by the adoption of healthy habits.
OPAP, having acknowledged the need for health protection, has instigated for the past 5 years, along with The Smile of the Child, a Medical Prevention program. The program offers free medical examination to adults and children and it is being implemented in collaboration with local Medical and Dental Associations and public carriers.
In the framework of this specific initiative the mobile health clinic "IPPOCRATES", the Preventive Dental and Medical Health Mobile Unit, the Preventive Ophthalmological Mobile Unit and the New Children's Polyclinic by the "Smile of the Child", visit various areas across Greece to offer a series of preventive examinations.
The Preventive Medical Health initiative is part of the Corporate Responsibility program "OPAP in the Neighborhood", which aims to correspond to significant local community needs through preventive health-checks.
Our results from the beginning of the program till today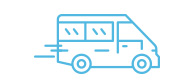 83.699
kilometers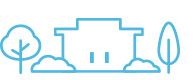 278
locations across Greece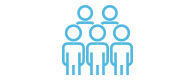 44.742
participants examined
During the 2nd phase of the program alone, 1.088 doctors have volunteered their services to the program till date.
July Program
July 7 to July 9, Municipality of Chalandri 
Dental examinations.
Information phone number: 11040
Agios Nikolaos square, Chalandri
July 24 to July 28, Municipality of Korinthos.
Dental examinations.
Information phone number: 11040
Freeland Adventure Camp, Chiliomodi Koronthias