"Preventive health examinations" Program
Prevention saves lives and it is our own responsibility. In Greece, we subconsciously match prevention to the annual medical check-up. The diagnostic checkup may be very helpful, mostly when it is programmed and in accordance to our personal health profile, but it should always be accompanied by the adoption of healthy habits.
OPAP, having acknowledged the need for health protection, has instigated for the past 5 years, along with The Smile of the Child, a Medical Prevention program. The program offers free medical examination to adults and children and it is being implemented in collaboration with local Medical and Dental Associations and public carriers.
In the framework of this specific initiative the mobile health clinic "IPPOCRATES", the Preventive Dental and Medical Health Mobile Unit, the Preventive Ophthalmological Mobile Unit and the New Children's Polyclinic by the "Smile of the Child", visit various areas across Greece to offer a series of preventive examinations.
The Preventive Medical Health initiative is part of the Corporate Responsibility program "OPAP in the Neighborhood", which aims to correspond to significant local community needs through preventive health-checks.
Our results from the beginning of the program till today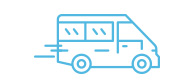 82.109
kilometers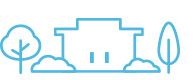 263
locations across Greece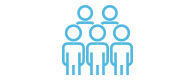 41.260
participants examined
During the 2nd phase of the program alone, 960 doctors have volunteered their services to the program till date.
May Program
• May 8 to May 12, Municipality of Andravida
Pediatric, dental and ophthalmological examinations
Information phone number: 26230 23000
8-9/5: Primary School of Varda
10-11/5: Primary School of Lexaina
12/5: Primary School of Andravida

• May 8 to May 12, Municipality of Rhodes
Pediatric, dental and ophthalmological examinations
Information phone number: 22412 40515
Rhodes' Town Hall

• May 12 to May 14, Municipality of Hersonissos Crete
Pediatric examinations
Information phone number: 28134 04640
12/5: Kindergarten of Ano Hersonissos
13/5: Episkopi village square
14/5: Moxou village square

• May 12 to May 14, Municipality of Anogeia Crete
Orthopedical examinations
Information phone number: 28340 31484
Primary School of Anogeia

• May 30 to May 31, Municipality of Lamia
Pediatric, dental, audiological and ophthalmological examinations
Information phone number: 22210 79788
Football Stadium "Athanasios Diakos"

• May 29 to June 2, Municipality of Oropos
Pediatric, dental, audiological and ophthalmological examinations
Information phone number: 22950-34736
Special School of Oropos