Societal Support Focus Areas for the New Generation
The Societal Support strategy of OPAP addresses initiatives that improve the living conditions of Greece's citizens and contributes to social welfare.
In a time, when social needs are more intense than ever, we continue to evolve our business operation, remaining true to our commitment for responsible growth and social support. A key parameter of our operation and an integral part of our corporate philosophy is to undertake an active part, focusing on initiatives that improve the living conditions of our fellow citizens and, in parallel, contribute in social welfare.
More specifically, with the key objective of bringing hope back to youth, we have structured our Societal Support strategy on three pillars, addressing real needs of young people, by undertaking initiatives that make a difference. The initiatives that have led our company to this special position refer to advancing Health, promoting the values of Sports and supporting Employment.
Last but not least, we apply responsibility to the heart of our business operation, following an integrated strategy for Responsible Gaming, protecting our customers and especially minors and sensitive social groups.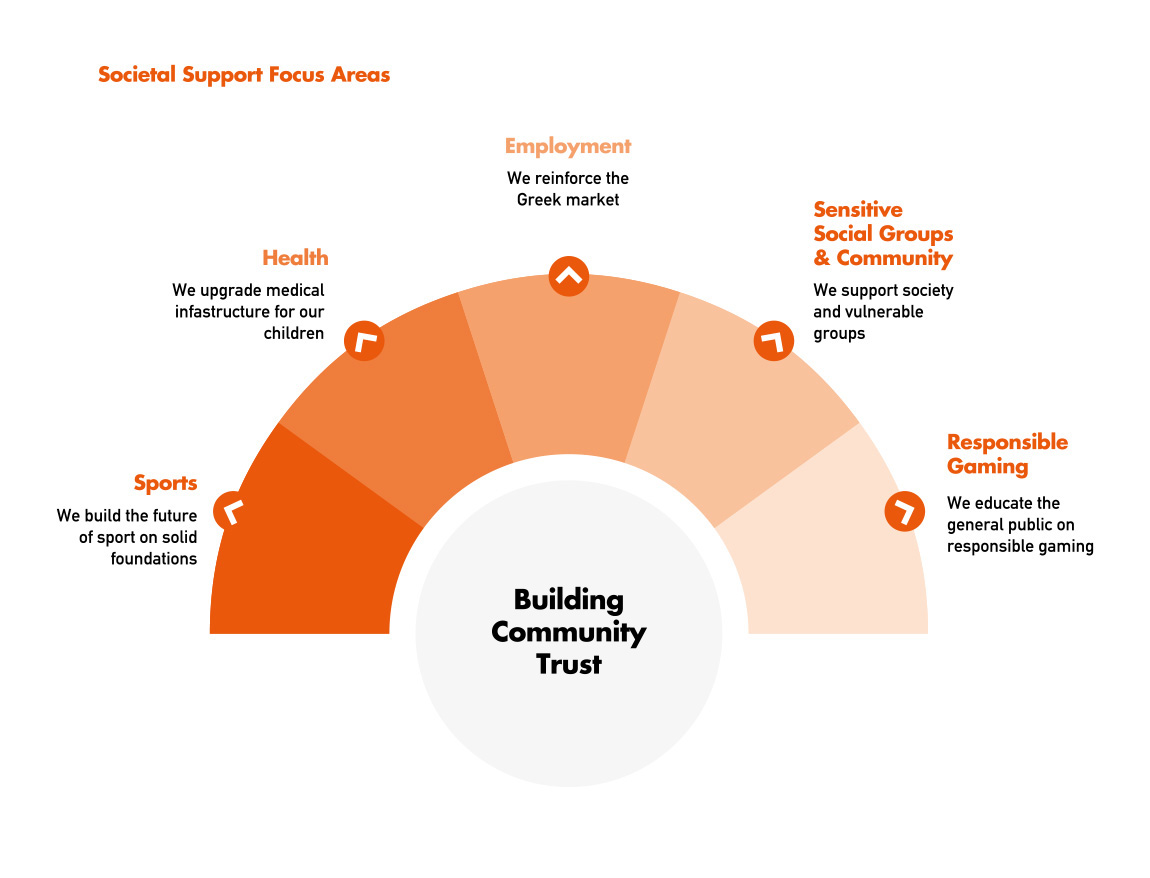 Sports Initiative
Health Initiative
Employment Initiative
Responsible Gaming Initiative