Partners Network
The "OPAP Forward" program offers to the participating companies a series of functional trainings that cover fundamental areas of business operation and will be implemented by leading and specialized companies that operate in the Greek Market
Additionally, the SMEs will gain access to an investor network and, in collaboration with the National Bank of Greece, they will have the opportunity to investigate their investment and debt options.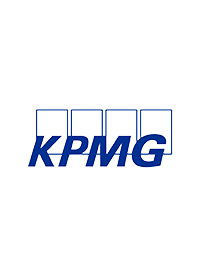 KPMG
Global network of firms providing Audit, Tax and Advisory services.
KPMG is a global network of professional firms providing Audit, Tax and Advisory services. KPMG operates in 152 countries and have more than 189.000 people working in member firms around the world. Their aim is to turn knowledge into value for the benefit of their clients, people, and capital markets. All member firms follow the same values and philosophy that secure high quality services while adding value to the clients. Operating in Greece for more than 45 years KPMG offers through 4 entities, audit, tax, accounting & payroll, legal and advisory services to domestic and international businesses in Greece and abroad.
www.kpmg.com/gr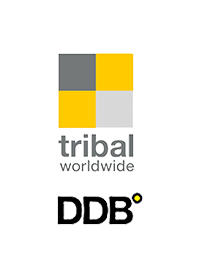 DDB & Tribal Worldwide
Advertising, marketing, digital marketing and targeted communication services.
DDB Athens is part of the DDB worldwide advertising group and, with Greece as a hub, the company has presence in 21 Eastern European countries. Having established strong expertise in advertising and communication services DDB Athens is a leader in the advertising space offering high value marketing and targeted communication services to its clients. Tribal Worldwide, part of the DDB Athens group, specializes in digital marketing and, with a network of 56 offices around the world, offers its clients creative solutions customized for many different markets.
www.ddb.gr - tribalworldwide.gr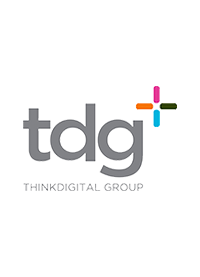 Think Digital Group
Leading Digital Marketing Group (CE, SE Europe and Middle East).
TDG is one of the leading Digital Marketing Groups in CE, SE Europe and the Middle East. Founded in 2006, TDG is enabling major advertisers, agencies and publishers navigate the currents of digital technology through its three companies: ThinkDigital, ForestView and TailWind. TDG's companies are working with international heavyweights such as Appnexus, Microsoft, Shazam, Sizmek, Skype, Taboola, Trip Advisor. Currently the group employs more than 120 digital marketing professionals in this local offices.
www.thinkdigitalgroup.net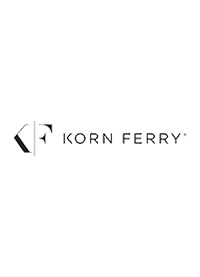 Korn Ferry
Consulting and Executive Recruitment Services.
Korn Ferry is a global organizational and people advisory firm and the world's largest provider of executive search, with presence in 80 countries and approximately 7,000 consultants that helps leaders, organizations and teams succeed by releasing the full potential of people. Through KornFerry Executive Search, the consulting services of Korn Ferry Hay Group and the Recruitment Process Outsourcing services of Korn Ferry Futurestep, the company covers a wide range of the Talent and Human Resources needs of any organization. The Athens office covers Greece as well as the greater region of Southeast Europe. www.kornferry.com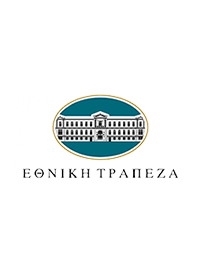 National Bank of Greece
Leader of one of the largest Greek financial groups.
National Bank of Greece operates for 176 years, leading one of the largest Greek financial groups, with presence in 11 countries on two continents, where it runs 9 banks and 53 financial services companies, with a workforce of 20,057 employees.
Backed by the impressive know-how and expertise of its people, the continuous upgrade of its service provision capability, and offering of flexible and cutting-edge services that meet the real needs of its customers, NBG distinguishes its position in the domestic banking market, frequently scoring success with key international awards and rankings.
NBG remains dedicated to the financial support of the Greek economy, while, in parallel, it steadily and consistently supports social events and initiatives to the benefit of sensitive social groups, culture, science, research, sports and the environment. www.nbg.gr/