Meet the participating SMEs
Up until now, our program supports a network of 69 companies from all over Greece that are active in various sectors of Greek economy
Companies that participate in the 5th phase of the program
Founded in 2000, the Greek food manufacturing company ARI is a purely exports company that specializes in the preparation of "Antipasti", with the main raw materials being green olives from Halkidiki, peppers and various cheese products, that reach consumers in more than 25 European countries.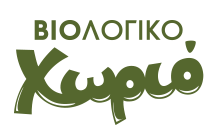 Biologiko Xorio has been operating in the field of organic products since 2008 and it is considered as the largest Greek chain of organic stores in Greece, with 26 stores in Attica, Patra, Larisa and a rapidly developing e-shop. Our vision is to be "top of mind" destination for a healthy way of life.
Founded in 2016, Dirty Laundry aims to design and create unique clothing and accessories based on sustainability and the beauty of simplicity, comfort and quality, available in 9 locations.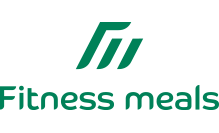 Fitness Meals is the first meal preparation business in Greece based on the subscription model, and has technology and data utilization at its core.
Mailo's The Pasta Project was created in 2019 as an alternative & innovative
concept that combines fresh pasta with street food culture, and is one of the fastest growing chains with 30 stores in Greece & Cyprus.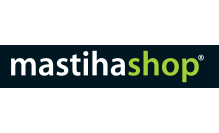 Mediterra is a production and distribution company of mastic products, based in Chios, which combines commercial and production activities with the most prominent being the establishment and management of mastihashops. At the same time, it is the distributor of the brands ELMA, Art of Nature, Enosis & Kentos.
Pharm24.gr is a pioneer online pharmacy based in Sparta, offering over 20,000 products at unbeatable prices and with immediate delivery throughout Greece.
Vezyroglou Farm, in a vertical unit, produces leafy vegetables with specialization in baby leafy vegetables. It has greenhouses and open fields for production, as well as modern packaging and standardization facilities, and distributes its products through retail and wholesale.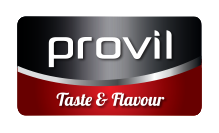 Provil is a Greek company that produces ingredients and supplements for the food industry, mass catering, gastronomy and for meat retail business. For more than 25 years, they have been the trusted partner of both food production companies and professionals of gastronomy and organized catering in Greece and abroad, with our name being synonymous to know-how, quality, continuous development and reliability.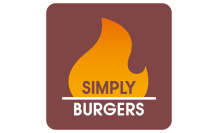 Simply Burgers Restaurants is a 12-location fast casual restaurant chain operating in Greece since 2003. The Company has been actively defining the "quality burger" and "premium delivery" market in the greater Athens area and currently serves over 1 million meals a year mostly via its specialized delivery service.
Companies that participate in the 4th phase of the program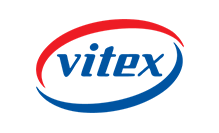 Vitex is the most established paint company in Greece and the fastest growing in the Balkans. The strong bond of our distribution network partners with the VITEX brand, has been based, since our inception, on our non-negotiable quality, the high level of know-how, our customer-centric approach and the application of socially responsible business practices.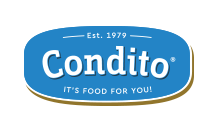 The object of the company is the production, standardization and distribution of mustard products, ketchup, mayonnaise, sauces, salads, etc. both retail and catering professionals. The company also has nuts, dried fruits and vegetable cheeses.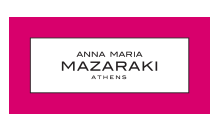 Anna Maria Mazaraki has gone through a long journey of creating jewelry, always keeping true to this operating philosophy. Today it has evolved into a contemporary lifestyle jewelry brand, with stores throughout Greece and Cyprus. With 23 stores in Greece, Anna Maria Mazaraki develops affordable luxury jewelry since 1995.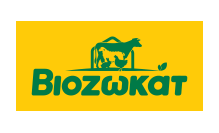 VIOZOKAT SA was established in 1966 and it is one of the largest and most modern feed industries in the Balkan region. Viozokat's developing new series of innovative mixtures of concentrated feed and nutrition additives for ruminants and egg-producing hens.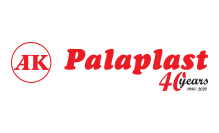 Palaplast is one of the most dynamic plastic pipe and fittings industry. Production activity begins in a machine shop of 50m2 by the Palatiana brothers, manufacturing molds for plastic. Presently, Palaplast produces plastic pipes and fittings for irrigation and has expanded in to the sectors of water supply, heating and protection of fiber optic cables.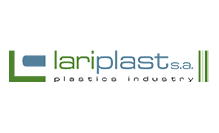 Founded in 1969, a company that is distinguished in the field of disposable plastics. They're a specialized group of people confronting with passion & social awareness, to offer high quality products that meet international safety standards. They're following the latest trends in the plastics industry with mechanical equipment at the cutting edge of technology and with the largest in its kind machines in the world.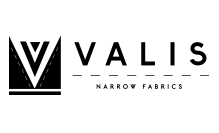 The company was founded in 1959, taking advantage of the occasional rise of technology, always equipped with the most advanced textile machines, crossovers, and press machines and the know-how of experienced human resources. Our company can produce a wide range of products on the market. The headquarters of Valis Textiles S.A. is in a privately-owned space in the area of Moschato, Attica. It is properly designed to provide you with the opportunity to get to know us and our products better. We specialize in military belts, pendants, aortas, cartridges, special type backpacks, Berkin. We also have an extensive production unit tresses, curtain rods, laces, elastic bands, bags, isotherms, backpacks in a wide variety of colors and designs. The high quality of the products is ensured by experienced and trained human resources that faithfully and consciously apply the ISO 9001:2000 (TUV) system.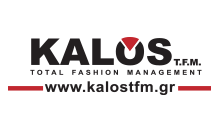 Kalos TFM is a family owned, Greek-based company, that manufactures and sells women and men cloths. Due to COVID-19 crisis they altered their production processes and they produce also fabric masks.

Nickan is a Team a Family with strong presence of sports, advertising and corporate gifts. The company is committed towards the customer and ensures their full satisfaction. For the past 10 years, Nickan continues with the same quality and high quality service. During the COVID-19 outbreak the company started to produce and offer a vast selection of fabric masks.
Companies that participate in the 3rd phase of the program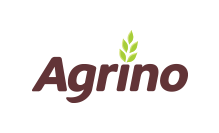 AGRINO – EY.GE. PISTIOLAS S.A. is the leading company in Greece in the rice and legumes category. The company is a worldwide pioneer, having introduced the principle of Good Agricultural Practice on all domestically produced products. Agrino is also the only company that puts the name of the growers and the cultivation area on each product.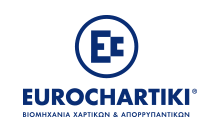 Since 1985, EUROCHARTIKI is specialized in paper tissue treatment and liquid detergents production, with the aim of total customer satisfaction through quality, safe, and value for money products.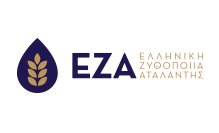 Hellenic Brewery of Atalanti, with a dynamic 30-year course in the Greek business sector as well as a growing and vigorous exports activity in 35 countries, is the biggest independent Greek brewery. The company's product portfolio includes.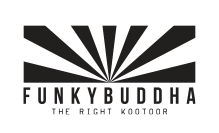 ALTEX S.A. is a family-owned European fashion retailer that designs, produces and distributes fashion products with a distinctive character. The company's portfolio consists of three brands: Funky Buddha, Garage Fifty Five & Second Skin all of which offer dynamic, comfortable, uplifting and expressive lifestyle clothes for men, women and kids. ALTEX S.A. operates 42 Funky Buddha stores in Greece and Cyprus, its products are also sold through an extensive network of multi-brand boutiques in Greece and Germany and is also present at the biggest fashion marketplaces in Europe, being presented to over 16 countries.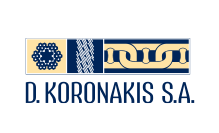 Koronakis is a leading company in the manufacturing of ropes and wire ropes worldwide. Driven by a spirit of innovation in both management and product development the company is serving the needs of the Shipping, Oil & Gas, Drilling & Towing, Yachting & Sailing and Fishing & Aquaculture Industries with products that are globally recognized for their top quality and technical performance.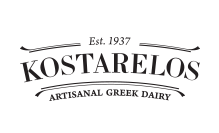 Kostarelos Dairy, since three generations now, has been established for its exquisite cheeses and dairy products, which produces with Greek, fresh milk as the basic raw material. Kostarelos Business evolves constantly with new ideas and the authentic tastes are being enriched according to superiority of taste, quality and innovation, providing Greek products the "position" they deserve.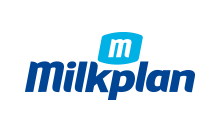 Milkplan is a 100% Greek company operating in the field of manufacturing and marketing of livestock equipment, milk transportation and cooling tanks, cooling systems and technological applications for livestock units. It holds a leading position in Greece and ranks among the biggest companies in the international market of livestock equipment, with its export network expanding to more than 85 countries worldwide and its export rate reaching 80% of its turnover.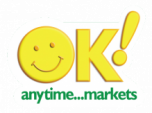 Since 2014, OK! Anytime Markets has managed to create an organised network of convenience stores, in the form of mini super market, that operate daily, including weekends, from 08.00 to 23.00.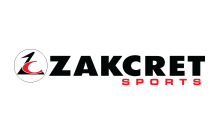 ZAKCRET SA is a Greek Sports Retail chain, founded in 1975. Today the company owns 19 retail shops (17 Zakcret Sports and 2 Sneaker CAGE) and 4 e-shops (Zakcret.gr ,SneakerCage.gr , District75.gr and Venimo.gr), while employing over 300 people.
Companies that participate in the 2nd phase of the program
Companies that participate in the 1st phase of the program