"Agia Sofia" Children's Hospital Renovation
Learn about the complete renovation of the Nursing Units and common areas at "Agia Sofia" Children's Hospital
The complete renovation, rearrangement and upgrade of the Nursing Units and the common areas of "Aghia Sofia" Hospital have completely reformed it, creating a pleasant environment for the children, their parents and the nursing and medical staff.
Construction and decoration works in the Hospital are consistently followed by the creation of hygiene areas in the Nursing Units, the upgrade of electric and technical installations, including the air conditioning and ventilation equipment, based on the most up-to-date international standards and specifications as well as the installation of hotel and office equipment for the areas used by the medical and nursing staff.
More specifically, OPAP has delivered the following works: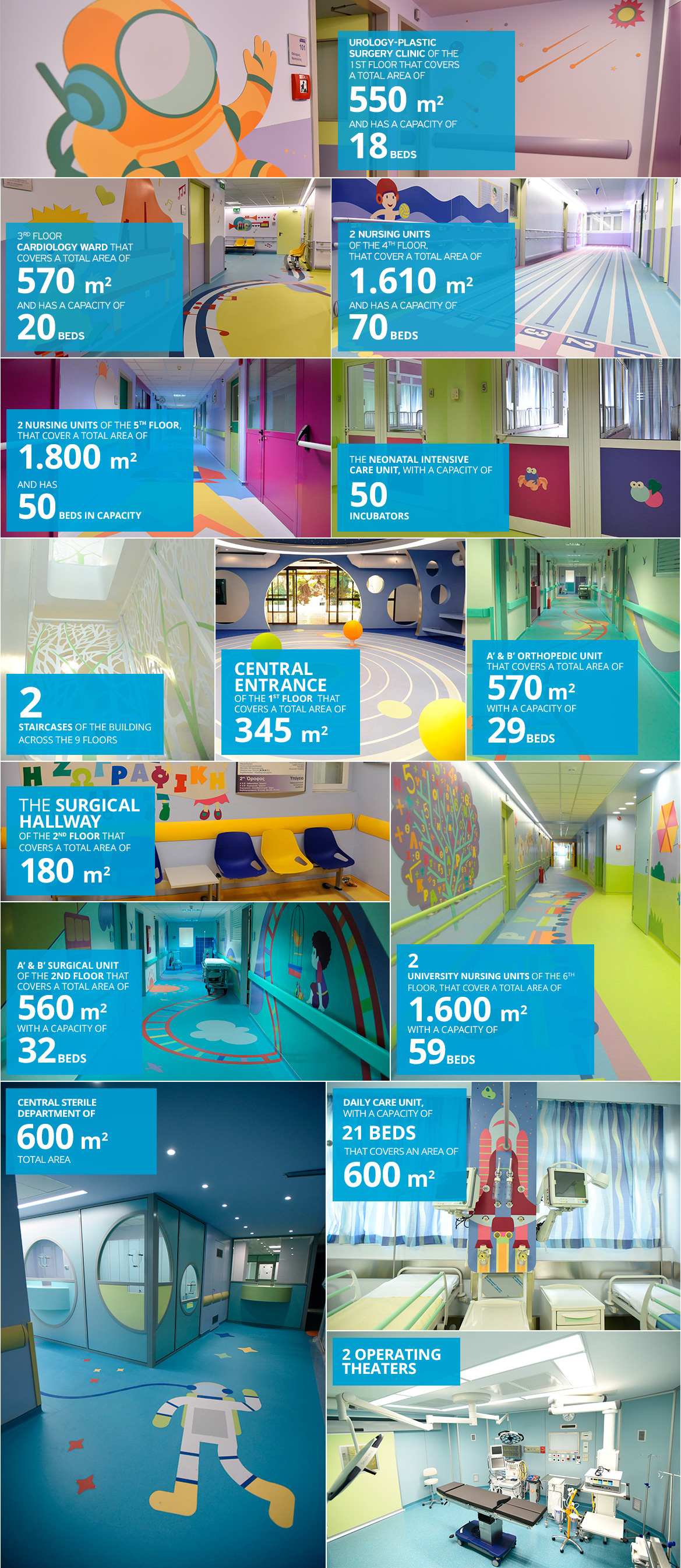 The creative concept which will run across the separate creatives per Nursing Ward is inspired by the historic, social and intellectual evolution of humanity. Therefore, it will represent human intellect's greatest accomplishments in the form of a game.

Writing and letters

Sports and fair play

Music and musical instruments

Painting

Motifs with the latest exciting human adventures, related to Space, sky and stars

Numbering and numbers
Photos of renovation
---
---
More